Class Descriptions
Gym Tonic has a range of group fitness classes catering for your own special needs.
You will find our trainers friendly, helpful and motivating. Gym Tonic's facilities second to none. Classes in aerobics (all styles), pilates, yoga, targeted workouts, seniors and kids classes are all available. See the timetable.
Step: A high energy, fat burning cardio workout suitable for most fitness levels. This freestyle step class is sure to get you "one step closer" to your fitness goals.

Step Start: A freestyle step class suitable for new and experienced steppers, combining basic choreography with variable intensity. All participants will enjoy a fantastic work out regardless of your fitness or skill level.

Super Step: "Super" being the key word to this highly choreographed, super intense freestyle step class. Be prepared to go faster, higher and stronger in this gold medal calorie burner.

Abs Tums & Bums: Want to focus on those tums and bums? 30 minutes of step and 30 minutes of floor work will really target the hips, thighs and bottoms. A great toning class for all levels.

Power Bar: A pre-choreographed barbell class ideal for muscle shaping and toning, increasing strength and maintaining bone density. All weights are adjustable making this class suitable for all levels.
Bootcamp: You only have 45 minutes so "go for it". An easy to follow yet challenging class designed to improve fitness, strength and stability. Plenty of sit ups and push ups plus much, much more!

Pilates: This floor class will boost your core stability and lengthen and strengthen your spinal column. Our instructors will guide you through several options so each class member can perform all exercises effectively. The perfect class to improve and maintain correct posture.

Yoga: A traditional yoga class focusing on your inner and outer wellbeing. Relax and meditate while improving on your flexibility and posture.

Yoga Stretch: A relaxing yoga based flexibility class.You will find this class free flowing, easy to follow and will leave you feeling energised.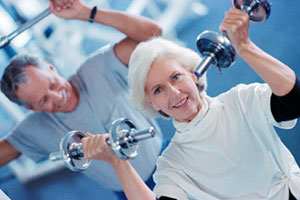 Inspired Living for over 60's: A strength training class for people over 60. This class delivers individual resistance training programs designed to improve bone density, strength and independence. The class is fun and enjoyable with prescribed exercises relevant to daily activites.
Lady Tonic Circuit Class: The Lady Tonic Circuit Class is held exclusively for female members. The hydraulic circuit is a fun, energetic and fat blasting class that will have you achieving your weight loss goals as soon as possible.
Zumba: Zumba combines high energy and motivating music with unique moves and combinations that allow the Zumba participants to dance away their worries. ZUMBA is a fusion of Latin and International music - dance themes that create a dynamic, exciting, effective fitness system!

Total Body Circuit: One Hour of fun, Total body conditioning, Which incorporates resistance and cardio training in a class format. Perfect for any fitness level and for those who don't like choreographed classes.